Past VIP Speakers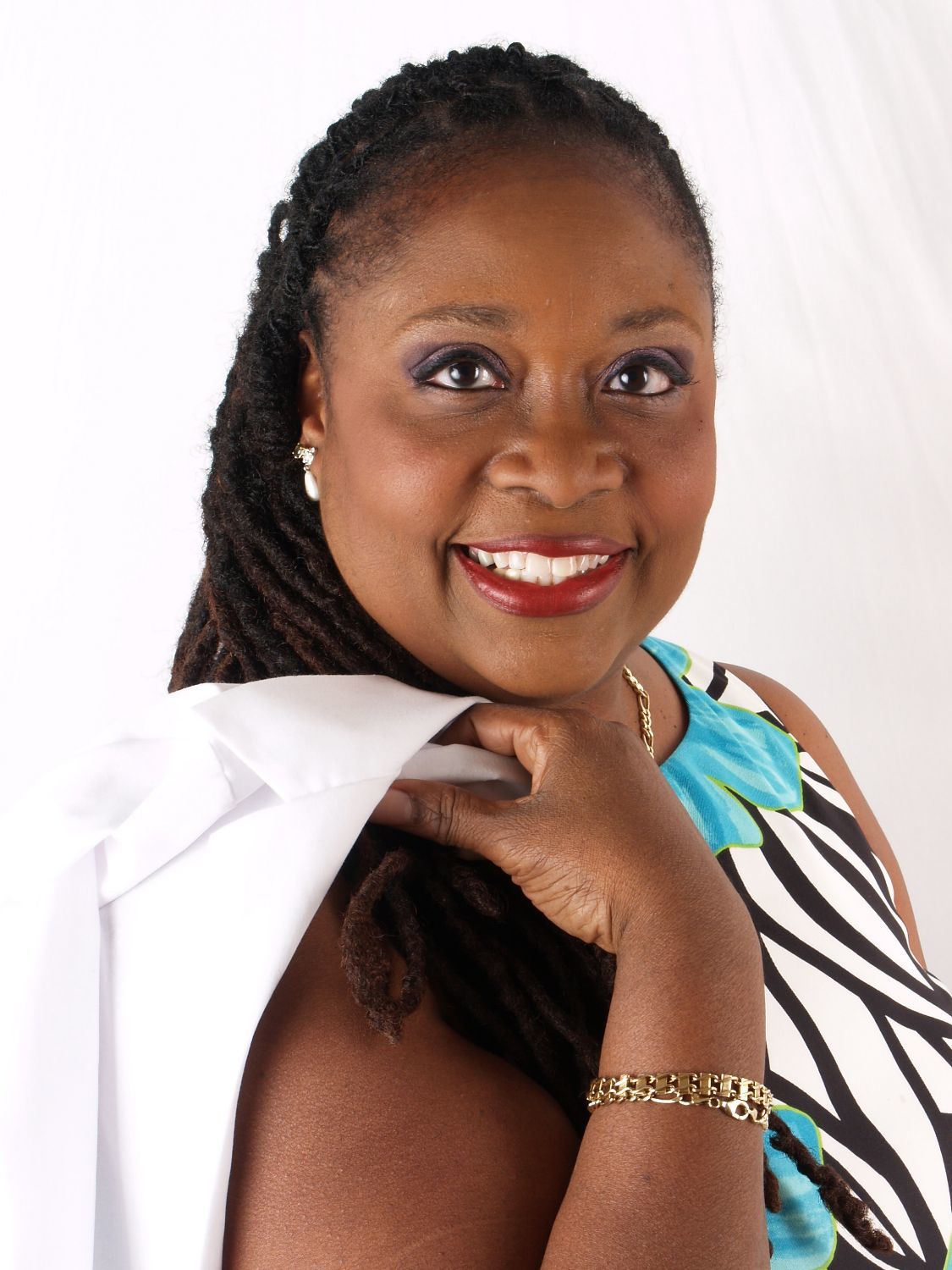 Naomi D. Jones, RN
Founder/Host
Speaker at All Locations
To secure Naomi as a speaker or collaborate in serving our community at large
please contact:
Naomi D. Jones MS, RN, CRNI
1324 Forest Avenue – Suite 183
Staten Island NY 10302 Phone -718-954-1392
www.LifeCoachRN.com
www.TheMindsetResetExperience.com
Email: [email protected]
Coach – Speaker – Author- Blogger
"We must put on our own oxygen mask first" then help others."
Naomi D. Jones MS, RN, CRNI is a Registered Nurse, Certified Life Architect and Success Coach, Author, Inspirational Speaker and Mentor. She is known as the Life Coach RN. Naomi serves as a catalyst in helping people live extraordinary lives as they build Legacy. Through her company, Consults Unlimited Inc., a Minority Women Owned Business (MWBE), Naomi supports individual transformation in the areas of Personal and Leadership Development.
Her latest program, "Check Y.U.R. Chicken: How to Stop A Self-Defeating Mindset" is exciting audiences everywhere! Most recently she was a workshop presenter for the Women's Success Conference with Robin Roberts and Lisa Nichols, Nurse.Com affiliated with Capella University, and has been a featured speaker on the Run Women Tour and annual Conference for the past two years. In 2017, Naomi also began her own Conference and tour, 'The Mindset Reset Experience'. In this conference she covers pertinent topics like 'Starting with the Vision' and 'The Power of Choice' facilitating change in areas of personal growth, financial wellness, relationships and business.
Through her conferences, her goals are being realized as attendees leave visibly enhanced making powerful changes in their lives.
Naomi believes that we should all strive to be transformational leaders from within using our mind, body, soul and spirit. As leaders, as individuals, we can enjoy building our legacy and be effective in changing the lives of others.
As a servant leader, Naomi has over 35 years in nursing, of which 20 are in management. She holds a Master's Degree in Health Administration, several certifications and served in the U.S. Army Nurse Corp Reserves. Naomi serves her community as a member of Lambda Kappa Mu Sorority Inc and has served on several local community boards. She is a recipient of the Harambee Award for
Community Service given by the National Council of Negro Women (NCNW).
As a thought leader and author, Naomi began writing professionally when she co-authored "Second Chance Living: Out of the Darkness into the Light" and contributed to "How to Become a Professional Nurse" and several other podcasts, seminars and publications. She released her first book "Lead Powerfully from Within" in March 2017 and her latest book "Check Y.U.R. Chicken: How to Stop A Self-Defeating Mindset" will be released in 2018.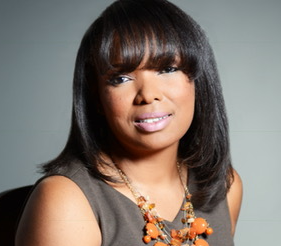 Dr. Cassandra Bradford Wilson
Genesis Preferred Solutions
Speaker at Multiple Locations
Email: [email protected]
Web: www.GenesisPreferred.com
Phone: (800) 718-2425 
Speaker – Author – Consultant
Dr. Cassandra Bradford Wilson is a Business Practitioner, a Catalyst, a Consultant, a Speaker, a Mentor, a Leader, a Strategist, and an Expert on Relational Currency. She has a passion for educating business owners in various aspects of business, contracting, team building, and business growth strategies. Dr. Cass is considered a "natural" in building networks and their net worth's whereby the portfolios are worth millions.
Strategizing small business to position themselves to receive multi-million dollar contracts as a certified minority, woman, and/or veteran owned business has been her passion and platform. Seeking available opportunities that will grow business exponentially.
As a certified Historically Underutilized, woman, and minority owned business, Dr. Cassandra has grown her boutique consulting firm, Genesis Preferred Solutions into a global brand. With the help of her strategic partners, Dr. Cass has built relational currency across the United States with her funny, but simple platform on how to grow business authentically and organically.
Dr. Cass is no "rookie" when it comes to public speaking on her relatable topics pertaining to business development growth, strategies, and/or women who have survived domestic violence. Her campaign is endless as she champions for those who are in transition. Therefore, she founded the Run Women's Conference and Run Women Cares. As a veteran speaker in her own right, she will make the smallest, minute topic funny and hilarious.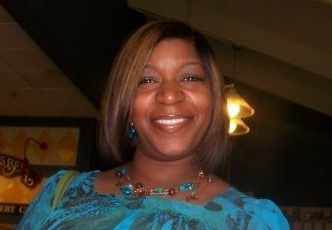 Shuronda Ware, RN
Interlocking Hearts
Medical Services
Email: [email protected]
Phone:  (502) 889-1458
Speaker – Nurse – Leader
She began her career in health care by working as a Patient Observation Assistant and Certified Nursing Assistant at the University of Louisville Hospital in Louisville, Kentucky in 2004.
In 2009, she graduated from Jefferson Community College with her Associates Degree in Nursing and continued her education at Spalding University where she received her Bachelor Degree in Nursing in 2013. She has experience in Medical Surgery, Community Health and Case Management. Currently, she works at Caregiver homes as a RN.
Shuronda has always been interested in giving back to the community. She combined her love for the community and medical knowledge by teaching the congregation at her church about Disease Prevention, Health and Wellness and Health Screenings through a partnership with Norton Hospital Faith & Health Ministry.  Shuronda has provided Health screenings and Health Education to clients at local Barber shops in Louisville. She wanted to expand her community reach and entrepreneurship and became a CPR Instructor in 2017 currently working with a partner to create "Interlocking Hearts Medical Services".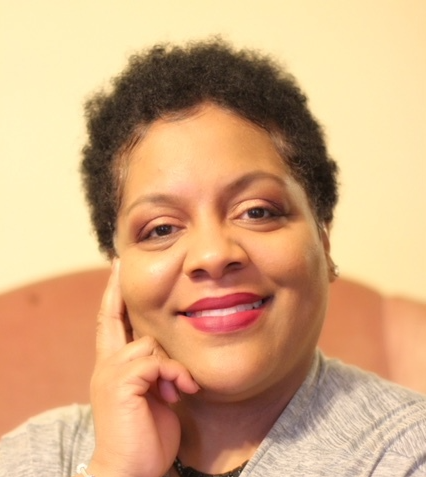 V. Mechel Mitchell, RN
SOW365
Spreading Our Wisdom
Email:  [email protected]
Phone: (502) 295-8481 
Speaker – Author-
World Changer
"Reach one, teach one", if we are all "Spreading Our Wisdom",  365 days out of the year, we will harvest a community who no longer has to "figure it out."
V. Michel Mitchell is the founder and CEO of SOW365 (Spreading Our Wisdom), a non-profit organization whose mission is to plant S.E.E.D. (Support, Education, Enrichment, and DIrection) with the desired outcome of reaping good H.A.R.V.E.S.T.(Hope, Achievement, REspect of others/self, Values, Empowerment, Self-love, and Trust). SOW365 desires to be a positive resource for youth and young adults in the community. We provide workshops on conflict resolution, the banking system (checking and saving accounts, how to balance a checkbook, credit building and understanding credit scoring) and also provide health fairs on a variety of topics that are missing from the traditional public school's teachings. So many Americans were never taught these life-skills that are needed to function in everyday living. It's no wonder that our youths and even most adults have to "figure it our"; and, yet have become so consumed with debt and the inabilities to purchase essentials needed.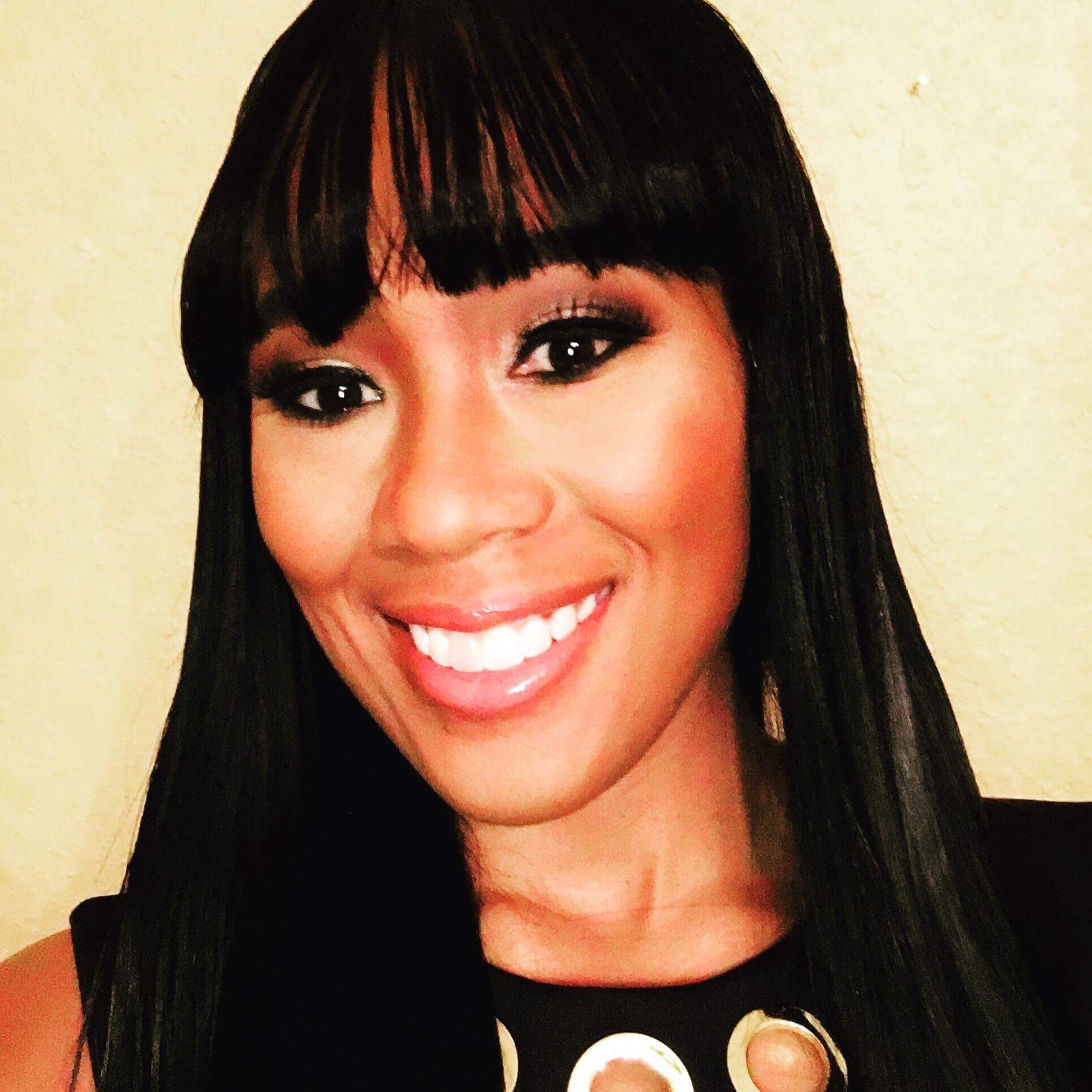 Dr. Rhonika Thomas
CEO and Founder of
Big League Executive Coaching, LLC
CEO of Share My Kickz Foundation
a Nonprofit organization.
Coach – Author- Speaker-
Business Owner
Dr. Rhonika Thomas, (Dr. Rho) has spent years dedicating her time to learning about communication techniques, counseling, and crisis intervention. Her passion in life is helping others reach their full potential and giving back to her community by being a blessing to others. She is the CEO and Founder of Big League Executive Coaching, LLC in St. Louis, MO, and the CEO of Share My Kickz Foundation a Nonprofit organization. Both of them got their start because of Rhonika's great passion for helping others to achieve personal and professional success. She has a great
passion working with youth and adults in order to help them thrive even when faced with the greatest of adversity.
Dr. Rho coaches future leaders globally as well as trains and consults with nonprofit organizations on leading, managing, communicating, and implementing strategic and personal change. She also provides one-on- one life coaching and leadership development for adults. She is considered an expert in the field of Nonprofit development and loves coaching future entrepreneurs to help them become leaders in their community through her Non Profit Collaborative, nonprofit classes, and one-on- one consulting.
Lastly she is the CEO and Founder of Phenomenal I am Women's Conference providing encouragement, empowerment, and networking for women of all backgrounds.
Her educational background is solid with the following degrees, BA, MA, and PhD. However her proudest accomplishment is becoming a proud and loving mother to three amazing children. She is currently leading a library renovation project over in Nigeria and has collected over 10,000 books to fill the shelves. She also created a reading and mentoring program for the 10,000 children that will utilize the library. She also hosts the Now you know with Dr. Rho motivational segment for Mix 99.5 radio show providing daily encouragement over the airwaves.
In her spare time she loves traveling and seeing new sights. She has plans of establishing business in 3 regions in Africa and releasing her second book in 2018.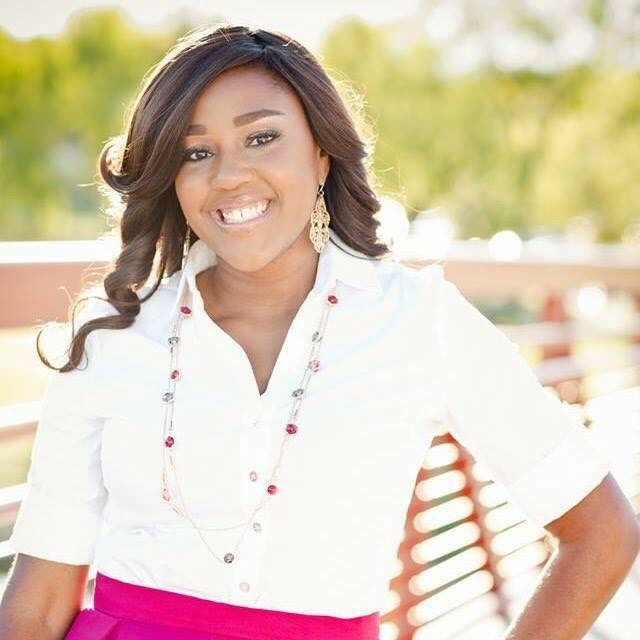 Tiara Davis, MBA
Finance Coach, Motivational
Speaker, & Influencer
Website: https://www.quincrowned.com/
Phone: (817)-226-8973
Finance Coach- Speaker- Influencer
Tiara Davis is a Finance Coach, Motivational Speaker and Influencer. Tiara has 6+ years of financial experience, ranging in project management, financial analysis, budgeting, banking, & business development. Tiara's experience as a Corporate Professional and a Business Owner allows her to bring Savvy Saving Strategies . Her clients trust her methods and value her expertise. Her corporate industry experience includes Nanotechnology, Logistics, Defense,and Manufacturing where she has worked directly with the CFOs and executive teams on various operating & financial
activities. Tiara is currently the Senior Financial Analyst for an Oil & Gas company in Fort Worth, TX.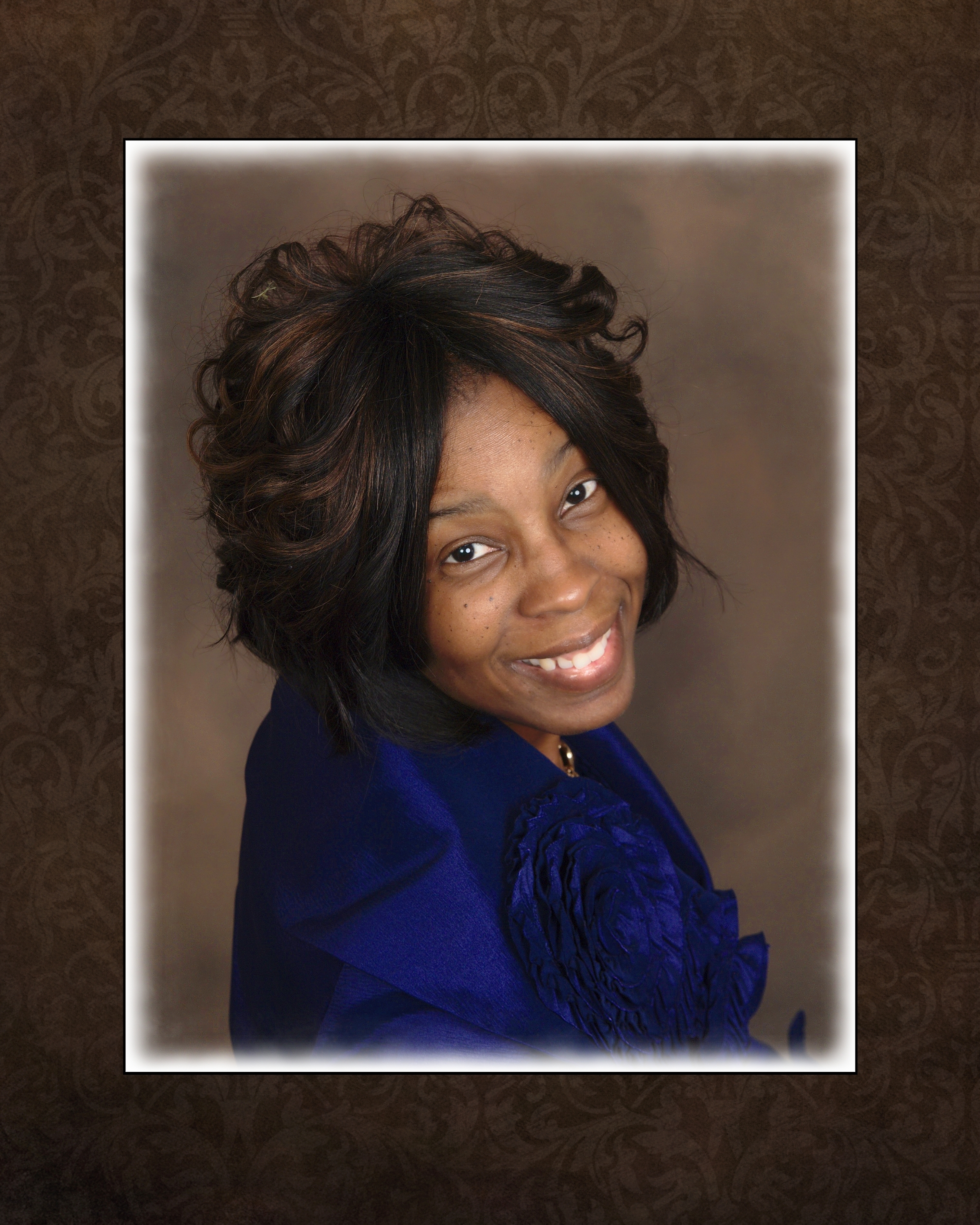 Anddrein Peterson
You Can Move Past Your
Hurts. Let me show you how
Email: [email protected]
Phone: (817)-235-4523
Speaker – Author
Anddrein Peterson is an engaging speaker who will "move" you. Not just out of your seat, but will allow you to be moved past your understanding, your disappointments, your heartaches, your pain, and your hurt.
Using her passion, energy, and authenticity, Anddrein Peterson will draw you in with her engaging over-tones and under-tones of brilliance.
Anddrein is the author of her debut book: "Don't Count Me Out", along with her husband, Henry Peterson , which tells the real-life story of when you've lost everything and your life as you know it has been completely destroyed. What do you do? You build again!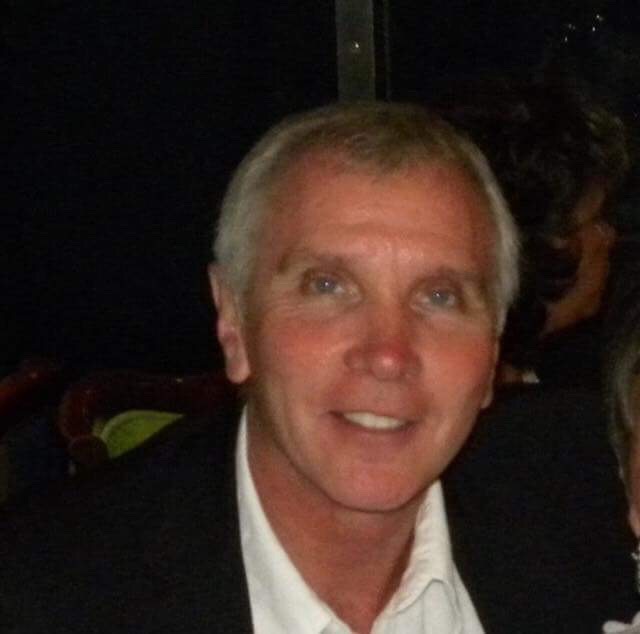 Kerry Gillespie
Author of The Mind-Brain Matrix
Email: [email protected] 
Phone: (732) 996-5827
Speaker – Author 
After completing his Master's in exercise physiology, Kerry began his career in cardiac rehabilitation and adult fitness. He proceeded to Mind Body Medicine after studying under Herbert Benson, MD at the Mind Body Medical Institute at Beth Israel Deaconess Medical Center and Harvard Medical School, Boston, Massachusetts.
Kerry was the director of the Center for Complementary Medicine at Staten Island University Hospital/Northwell Health for 17 years, and was responsible for teaching stress management and meditation. He also, headed up the Tobacco Cessation Center, assisting Staten Island residents to quit smoking. Kerry was an adjunct professor in the Department of Health and Physical Fitness at Brookdale Community College, in Lincroft, New Jersey for 20 years teaching classes on health, exercise and weight management.
Kerry released his first book, "The Mind Brain Martix-Reflections of a Human Being"in August of 2017. The book deals with the concept of 'Mindfulness', but is the result of all the knowledge and experience Kerry has gained through his research and experience working with patients over the past 38 years.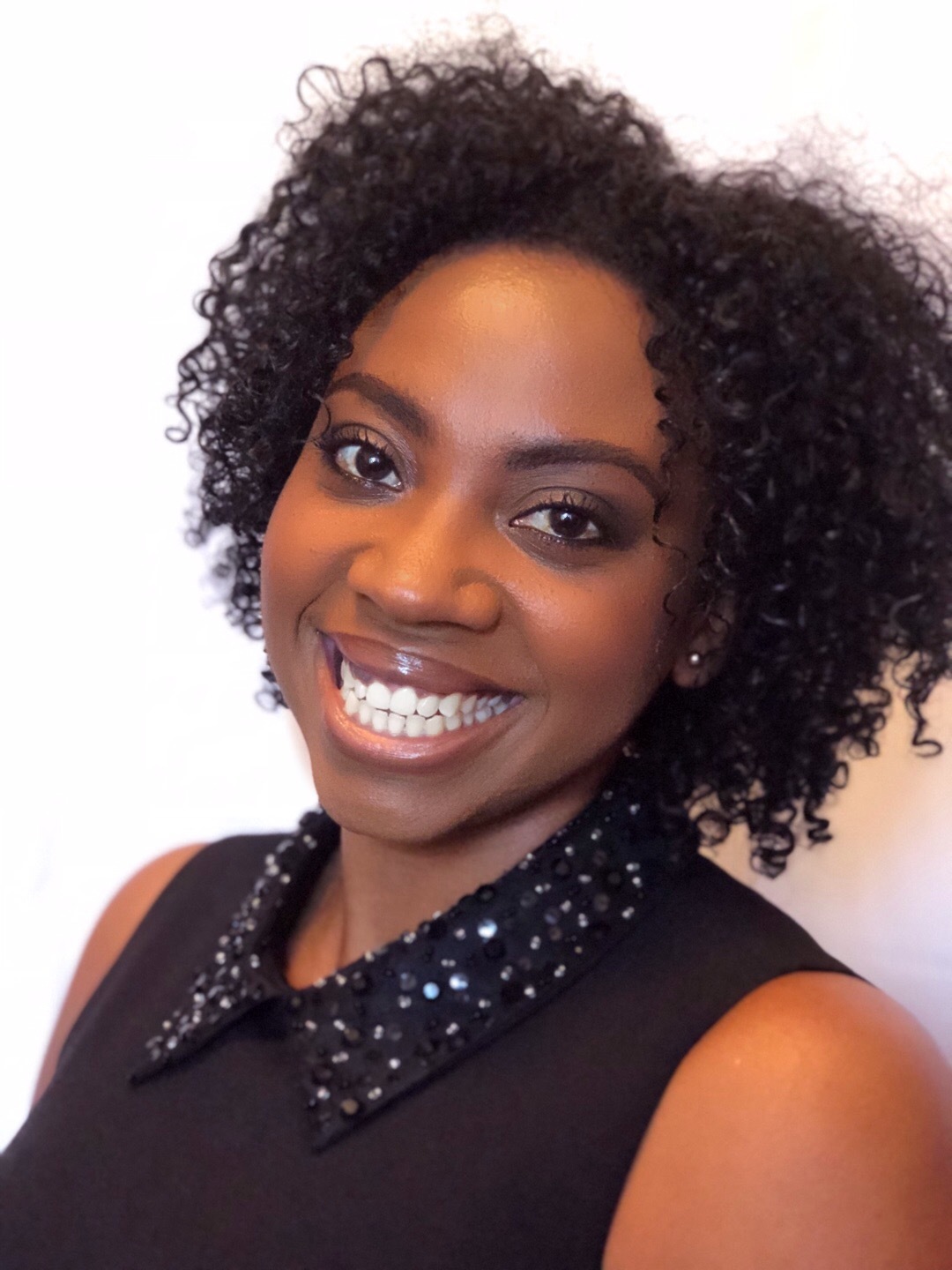 Michaiah Miller
Speaker Motherhood*Marriage*Mental Health
Email: 
Phone: 
Speaker – Author
Michaiah's mission is to empower clients and audiences to be emotionally, spiritually, and mentally well.  By providing compassion and motivation it is her desire that you will be able to create a most fulfilling life on your terms. As a wife, mom, student, entrepreneur, and aspiring author, she understands the constant juggling that can overwhelm and discourage you from living a rich life. It can be a struggle to find time to pursue purpose, and even more-so, it can be a battle to do the introspection necessary just to figure out what that purpose is. But it is her firm belief that living the life of your dreams is within your reach. In order to be your absolute best and to find true fulfillment, you must cultivate a harmony of mind, body, spirit, and vocation. When that harmony joins with a determination to realize your fullest potential, you can reject the mundane and achieve greater. Michaiah is currently pursuing a Master's in Mental Health Counseling at Nyack College.
During her studies she has earned special certifications to better serve her audience. She has trained extensively with the Gottman Institute, America's leading research based institute for marriage and family therapy. Through them she completed The Gottman Method Couples Therapy Level I and II Trainings which will enable her to provide a practical, emotion focused approach to reunify struggling couples and strengthen healthy ones. As a Licensed Mental Health Counselor, she will help couples heal their hurts, improve communication and understanding, and deepen intimacy. Most recently, Michaiah became a "Seven Principles for Making Marriage Work" Leader also through the Gottman Institute. She has been trained to teach couples and groups, facilitate workshops, and conduct lectures on how to use effective strategies for making marriage work.
In 2017, she launched Marriage + Motherhood + Mental Health. The platform is dedicated to sharing the emotional, spiritual, and psychological experience of being a wife, mom, and woman. Through her marriage and motherhood journey, she has learned countless life lessons of patience, unconditional positive regard for others, self-love, and perseverance. Michaiah is transparent in her talks, videos, and blogs to communicate her guiding philosophy… 'the power of relationship'. It is through relationship with God, with self, and with others that you fully develop identity, maintain fulfillment, and have lasting impact.

Jessica Bower
Speaker – Trainer – Expert
Email: [email protected] 
Phone:  (443) 743-5269
Speaker – Trainer – Expert
Jessica is an experienced professional and passionate speaker. She earned her Bachelors of Science in 2012 from Stevenson University. Jessica has always had a passion for communications and teaching. She realized she found her niche when she fell in love with Business Communications, specifically interpersonal communication at Stevenson.
As a working professional, Jessica has continued to build on her interpersonal and communication skills. She developed a training and on-boarding program for new hires and business associates at her company and a separate training program for a federal compliance program within her company. In both programs, she developed curriculum's, standard operating procedures, and presentations. She has the patience and ability to tailor her teaching and communication style to meet the needs of any audience.
Although Jessica can learn and teach any subject from compliance, operations, customer service, technical, etc., she is passionate about teaching business communications, interpersonal communication, grammar, and proofreading skills.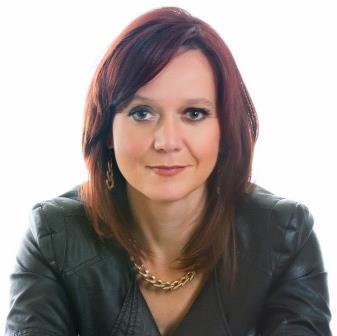 Dr. Natalie Forest
CEO, International Executive Consultant, Transformational Business and
Life Coach, Keynote Speaker & International Best Selling Author, and
Mentor.
Website: http://natalieforest.com
Facebook: https://www.facebook.com/MentorNatalieF/
Keynote Speaker – International Best Selling Author – Mentor
Natalie, America's Leading Expert in Personal Performance, is Founder of Success Revolutions and Revolutionize Your Potential, a series of educational trainings for individuals and corporations across the globe. Natalie engages leaders, corporate teams, and entrepreneurs to identify consistencies for their success. Her engaging methods and techniques address Human Capital, Leadership, Diversity, and Change Management in business and personal situations leading to increases productivity,
teamwork, retention, resulting in higher profitability, authentic fulfillment, and less stress.
On a personal, transformational journey, Natalie assists you in re-connecting with YOU and understanding your Purpose, embracing your Potential, and achieving your Dreams. Through the unique process "The Hidden Power of Patterns" she has enabled thousands of people to create their mission in life and create the life they desire. The goal for Dr. Natalie is that everyone can live the life they desire and be happy, and successful with great relationships and as little stress as possible.
Natalie is a sought after speaker and trainer and has participated in numerous conferences, events, TV and radio shows across the nation.
As a host, she has been in the top 3 for Voice America. Natalie's keynotes, "Collaborative Individualism" and "The Hidden Power of Patterns", have facilitated numerous breakthroughs for all that were fortunate to work with her, leading them to a life of abundance, clarity, and directed purpose.
After Natalie studied at John Hopkins University in Baltimore, she completed her PHD at Hamburg University, Germany. She has been honored with the Franklin award 3 years in a row for outstanding dedication, initiative, and pioneering approaches and techniques in mentoring.
Natalie's passion for positive progress in the world is self-evident in her leading role as Executive Director for The Women Of Global Change, a premier humanitarian organization working on positive change across the globe for years. The added focus for WGC are the new initiatives focusing on training and supporting women in becoming entrepreneurs (The Gateway Program leading to Level Up and then to the Certification program). She also has volunteered as Vice President for the board of the Local Alliance of Women in Media Chapter in Washington, DC (AWM-NCAC) from January 2016 to December 2016, in addition to serving in voluntary advisory roles for many other organizations.
Since November 2017, she is the proud recipient of the 2016 President Barack Obama Presidential Volunteer Service Award, Lifetime Achievement Award.
Dr. Natalie is a proud member of CEO Space International, VIP member of the National Association of Professional Women, eWomen Network, Women Owned Business Club, the International Women's Leadership
Association and the National Women's Political Caucus. In 2013, Natalie received the Entrepreneur Award at the CCBC Women's Expo. Natalie's commitment to community service and leadership is consistently recognized by local and national politicians and leaders.
With Natalie, you will revolutionize your life creating the most from your potential and opening the doors to opportunity of the amazing life that awaits you. Natalie enjoys living in Maryland and spending time with her daughter and husband.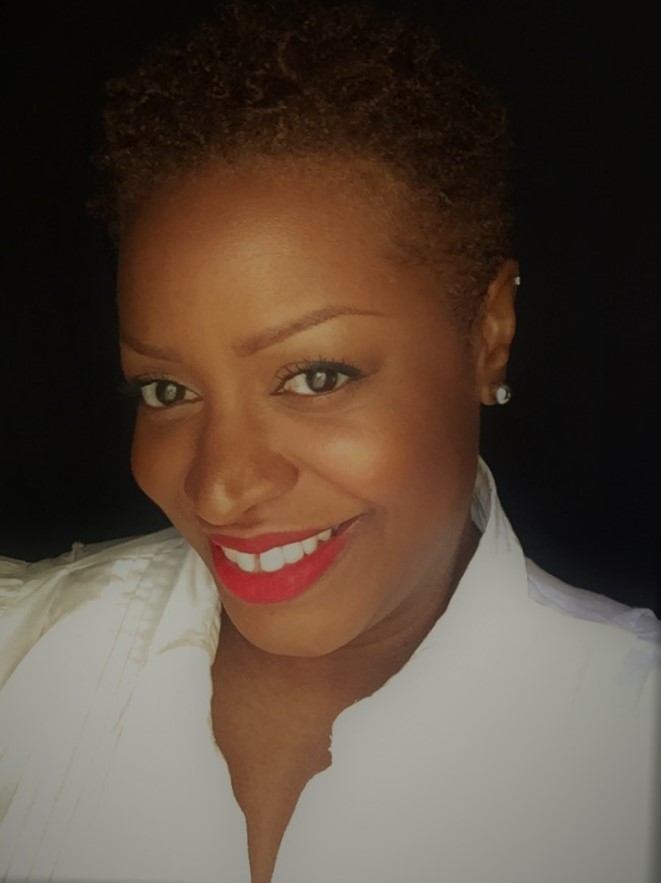 Stacey McCoy
NYS Licensed Esthetician, Makeup Artist, and Owner of S.Mckoi,Beauty.
Website: http://smckoibeauty.com/
Facebook: https://www.facebook.com/smckoibeauty/ 
Email: [email protected]
Phone: 718-541-9226
NYS Licensed Esthetician-  Makeup Artist- Owner of S.Mckoi,Beauty.
(A company that promotes the Artistry, the Health, and the Power of Beauty)
Stacey has been an artistic person all her life, her drawing and designing skills makes her client's faces come alive, which makes her Makeup Artistry, a living canvas. As a professionally trained makeup artist, her concern for Healthy Skincare motivated her to attend New York's Christine Valmy School, where she became a Licensed Esthetician.
One of her favorite quotes is from the writer Oscar Wilde, "To love one's self is the beginning of a life long romance." She truly believes that once you fully LOVE yourself, you can unlock that beautiful Power from within.
Stacey resides in New York, and in her spare time loves to travel and learning new things. She is currently working on opening her new Spa location in 2019. Currently, she can be found in various locations all over the Metro area.